There's something very alluring about a full head of thick, shiny bouncy curls. Curly haired people have a certain appealing charm about them, and you can consider yourself blessed if you have naturally curly hair. Curly hair can be notoriously difficult to care for, however, and requires extra TLC to remain healthy and strong. Here are some tips on how to care for your naturally curly hair:
Style Your Hair Responsibly
Naturally curly hair can be fragile and prone to breakage, so you'll need to take it easy on the styling and avoid treating your hair aggressively. This can be frustrating for naturally curly-haired individuals with an adventurous sense of style, as you may feel limited by your styling options. Fortunately, companies like True Glory Hair have made it easier to quickly change up your look without damaging your hair.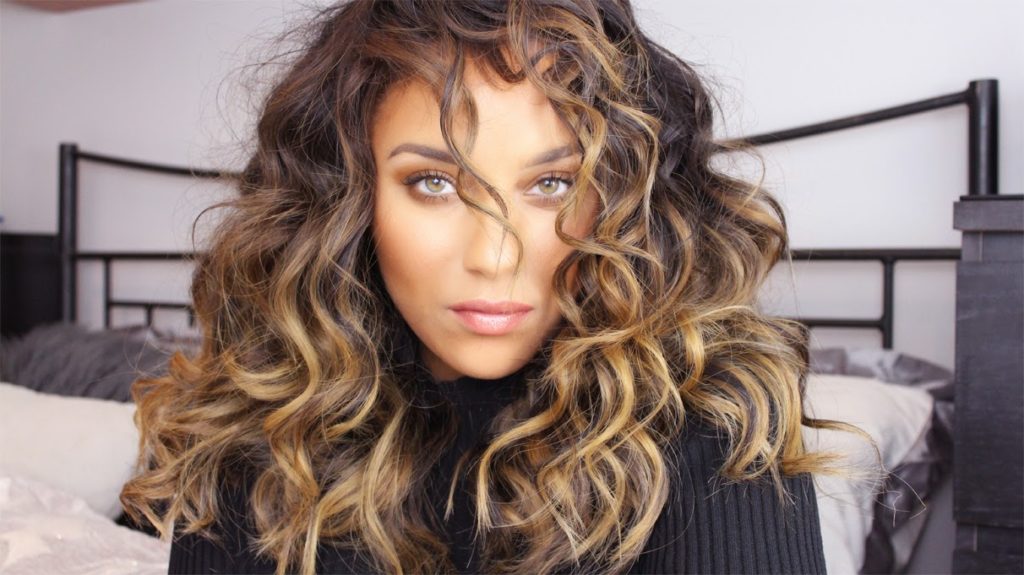 True Glory Hair offers beautiful, high quality Brazilian, Indian and Remy hair extensions at reasonable prices and with excellent customer service. You can go from curly haired goddess to straight haired vixen, or from short haired pixie to long haired maiden with minimal effort and zero damage to your hair. True Glory's hair extensions and hair bundles look perfectly natural too, because they're made of real hair, so no one will be the wiser.
Be sure to check out their website as they frequently offer great deals on their hair bundles. If you have naturally curly hair that easily breaks when you so much as blow dry it, hair extensions are some of the best investments you can make.
Hydration is Key
When it comes to caring for curly hair, adequate hydration is crucial. Curly hair tends to be dry because the natural oils produced by your scalp have a hard time reaching the ends of your strands due to the curls and kinks in your hair. You'll need to keep your hair properly moisturized to keep it healthy, bouncy and soft.
The best way to do this is to condition regularly with a moisturizing conditioner. Conditioners replenish hair and seal essential nutrients in, while shampooing tends to have the opposite effect. Shampoos contain surfactants which act to clean your scalp and strands, but can also end up stripping them dry. Try shampooing only every other day or sticking to dry shampoo, but be sure to condition your hair daily. When conditioning your hair, focus on the ends and tips, which tend to be the most neglected on naturally curly hair.
Dry Gently
When drying your hair, be extremely gentle and avoid aggressively rubbing it with a towel. Squeeze your hair gently to remove excess water instead of haphazardly towel drying it.
The best time to apply hair styling products and serums is when your hair is still damp. Doing this helps seal in the moisture on your strands, and keeps your hair better protected and shiny throughout the day.
Avoid Brushing
Of course you need to groom your hair and keep it in place, but if you have naturally curly hair, brushing is a no-no. Brushes tend to make your hair frizzy and rough, and can increase the chances of damaging or breaking your hair. To get stubborn tangles out, comb your hair with a wide tooth comb while it's still wet, and work your way upwards from the ends to avoid breakage.
Caring for naturally curly hair may be more laborious than naturally straight or wavy hair, but the extra effort is worth it when you walk out with beautiful, shiny, bouncy curls.