A wedding band is not similar to other silver and gold bands. It's the sign of your relationship and it conveys some ideal information to people. It's the band that will be worn on your fingers for the rest of your life. The circle structure of the ring speaks more; it represents eternity that does not have a starting or ending point and it's believed that the empty space in the middle represents the gateway to share love and events that are known and unknown to both of them in a relationship.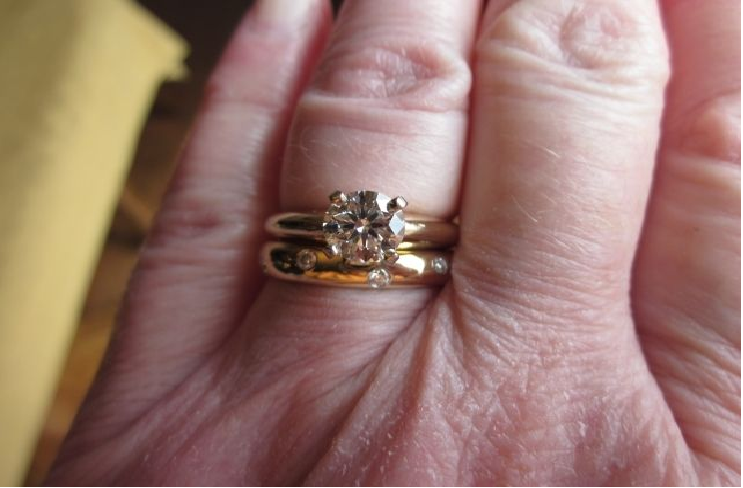 Selection of a wedding band
Such an important ornament needs some work on it. A wedding band is not like other bands that you use for a while and remove it. Your wedding band should always be on your fingers. It can be made out of metal. Make sure it matches the other jewels that you use, your budget, your partner's ring.Choose the right one when you don't have any skin allergies.
Popular Styles for Men's Wedding Bands includes bands made of various metals. Since it has to be ever lasting, look at the nature of the metal; some metals like palladium, ceramic, tungsten, platinum titanium are very strong in nature. You can also go for a multi-color ring that is incorporated with many colors, so you will be able to match them with any color of watches or other accessories that you wear. Also, consider with the work that you do. You may work with some chemicals, work by using hands as labor, etc.; make your choice of band according to your profession.
Reasons that will not allow you to remove the band from your fingers
Generally, it's advised that you should not remove your wedding bands because it denotes the commitment and significance towards your partner in your married life.It reminds you about the love your partner has and the sweet wedding moments.When looking at the band on your partner's finger, it conveys love, commitment and trust that they have in you and the relationship.
Caring for your band
If you do not properly take care of precious items, they will not last for long. Similarly, it's important to maintain your wedding ring; when you do not clean them periodically, you can miss the perfection. It's not a hard process; you don't even need to contact a jeweler. Just soak your band in soap water, keep it there for 2 to 3 minutes, rinse it with warm water for some time and dry it in the air. Then you can buff your ring with a soft cloth.
Look at the various settings like stones becoming tighter or lose, and make the repair work if needed. Polishing is another required thing as time moves on.As your band becomes old, it will start fading. Give it to the jeweler and polish it frequently to maintain them. In recent days,it's possible to find many Popular Styles for Men's Wedding Bands choose them according to your convenience and make them everlasting as a sign of your love.