If you're someone who loves wearing fashion jewellery then you must know how to style them. A perfect set of handcrafted or fashion jewellery can glam up your natural look but it all depends on how you wear them. Scroll down to know the 6 tips on how to style any kind of fashion jewellery.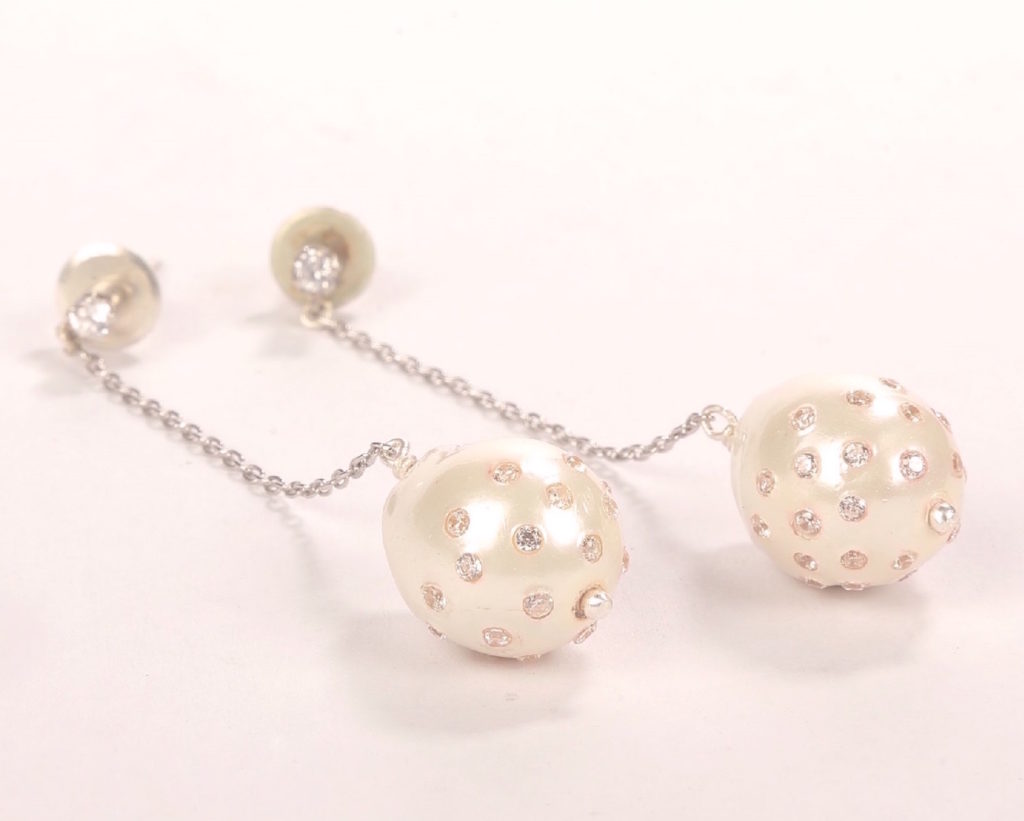 Always buy classic and finer pieces of fashion jewellery because they never go out of style and make you look simply stunning! Pearls and stones are excellent as they give a calm and composed look. You can shop online on Nirwaana for classy fashion jewellery. They have beautiful collections of trendy earrings, necklaces, bracelets and many more. Explore their 'Baroque Bloom' collection that includes amazing pearls and represents blooming floral buds.
It's always better to focus on one area that you want to highlight. If you're a fan of big chunky earrings then focus on your ears and leave your neck. You can't pair chunky earrings with a heavy necklace and if you do that you'll end up looking clumsy which you don't want. If you're focusing on your neck then go for good statement necklaces and be simple with your earrings. You can choose studs and balance out your entire look.
Tip: Nirwaana is an online fashion jewellery store. They sell unique collections like the Matr-Gamelan, Shibori, Marine, Amethyst Flower Quartz, Meenakari Pearl, Snow Crystal, Entangled, Cocktail and many more. Check out their website to get more info and order the ones that are perfect for you.
You don't have to wear earrings, necklace and ring of the same colour or choose a colour based on your outfit. Go for contrasting colours and make sure that everything matches well with your dress. If you're wearing a dark red-coloured dress then you can go for gold jewellery. Try experimenting yourself but never choose the same colour because that would make you look very dull and boring.
Choose fashion jewellery carefully based on your personality and don't buy things just because they're in trend or all your friends have it. Buy something that suits you well and research a lot before buying anything. When it comes to earrings, women go crazy and buy whatever looks beautiful to their eyes but did you know that earrings can actually make your face look long, wide, thin or fat? Choose earrings based on your face shape.
 If your face is oval then you're the luckiest because you can wear any shape but if you have a round face then try to avoid circular earrings, hoops, button studs and drop earrings with a dangling round disc. For women with heart-shaped face, earrings with a wider bottom work well. If you have a long, narrow face then buy more round earrings and hoops. For women with square-shaped face, medium to long earrings with rounded edges would be perfect! Also, if you have small, fine bone structure then don't wear big chunky earrings. Heavy earrings are perfect for women with large bone structure.
When it comes to choosing gold, copper and silver metallic fashion jewellery then select based on your skin undertones. Gold and copper will suit you well if you have warm undertones in your skin and silver will be great for women who have cool undertones (pink, red and bluish undertones).
While choosing necklaces, consider the type of neck you have. Short and tight necklaces like chokers go well with long and thin neck. If you have a short neck, buy longer necklaces with an attractive pendant.
Never be in a hurry to buy fashion jewellery. Follow these 6 tips and explore all kinds of jewellery to decide which type suits you well. Shop online from Nirwaana for some beautiful collections and try to experiment with fashion jewellery as much as you can!
For more tips on how to coordinate your jewelry with your outfit, check out the infographic below!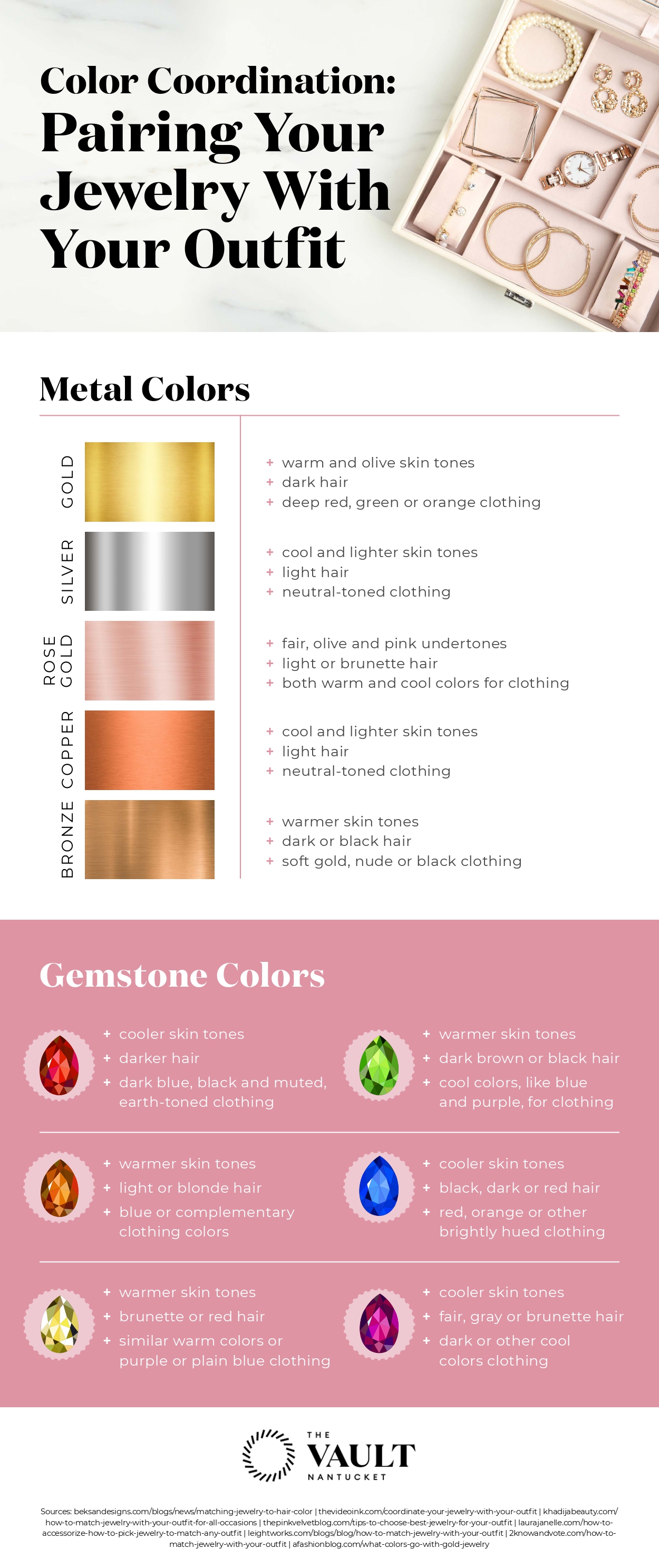 Infographic provided by The Vault Nantucket, a curator of luxury rings for women